E-learning at work : Food Allergens – 2/6/2021
As part of my commitment to CPD and training. I decided to press on and complete the e-learning at work Food Allergens course today.
Suitable for all food professionals working in the production, storage or service of food, this online training course will provide vital knowledge on Food Allergens and managing them safely within catering, food manufacturing and retail environments.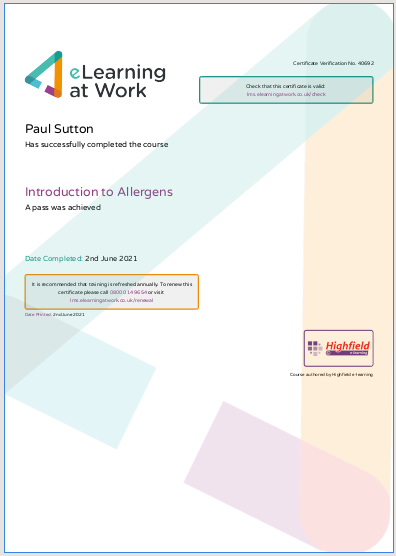 )
REFERENCES
TAGS
#ELearningAtWork,#HealthAndSafety,#FoodAllergens,#Training, #LookingForWork,#LookingForEmployment.