LibreAdventure Testing
LibreAdventure Testing
Links
LibreAdventure is a free software implementation of Work Adventure. This is a 2d environment which you can walk round and interact with other users. This is a Free Software Foundation project, so there is integration with the Jit.si video conferencing software to facilitate voice / video communications.
The graphics (while rather 8bit retro) is what makes this really cool. I am not technical enough to run my own implementation. I am using the FSF instance and testing that.
I think this version gives a 2d top down view of the FSF office, I can enter a conference room, or enter other rooms.
LibreAdventure was used as part of LibrePlanet 2021, and will be used at this years conference too.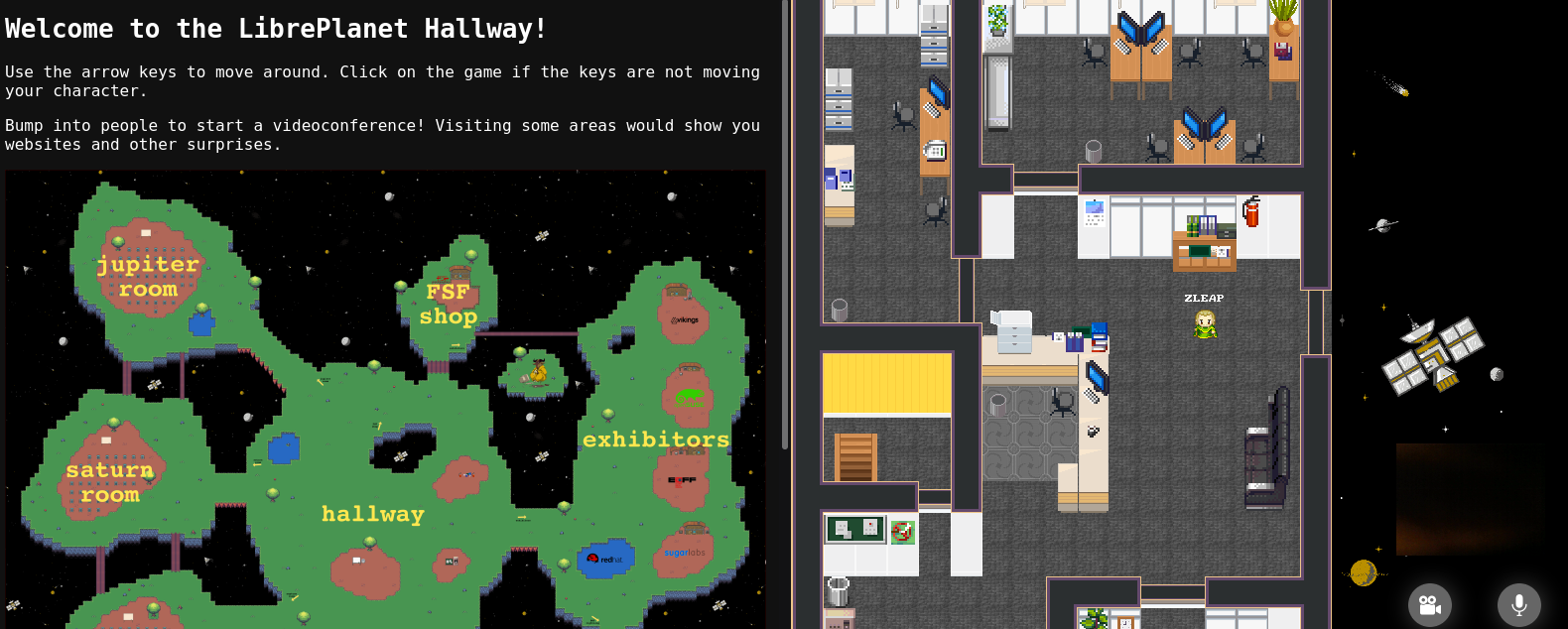 Free Software and Hardware
TAGS
#YearOfTheFediverse,#FediverseRising,#Science,#Technology,#ScienceDaily,#PaigtonLibrarySTEMGroup,#Fedevolution2022

---

This work is licensed under a Creative Commons Attribution-ShareAlike 4.0 International License