Introduction to Infection Prevention and Control (IPC)
Just completed the above course with OpenWHO. Very interesting and also interesting to learn how complex infection control can be at a practical level.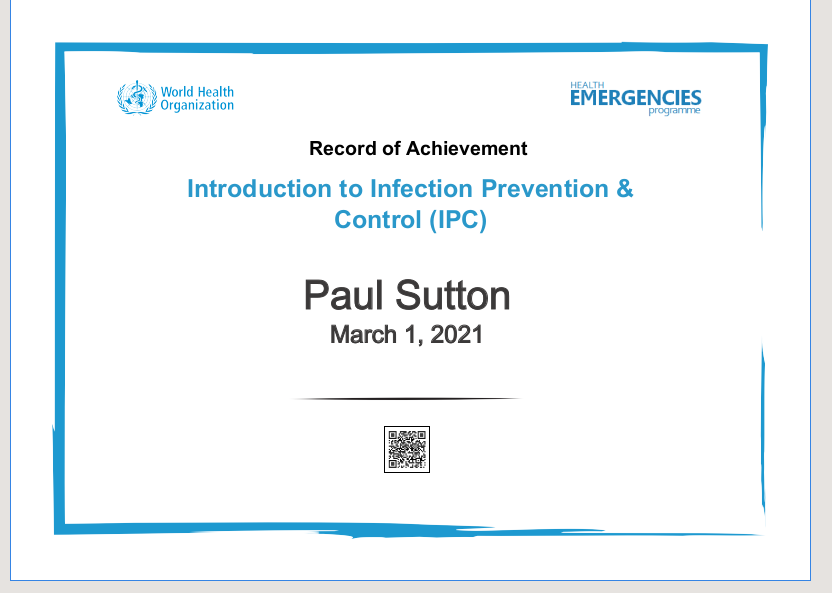 This is a free course, Very useful for anyone who is looking at moving in to Healthcare or related professions.
REFERENCES
TAGS
#OpenWho,#WHO,#Heath,#Free,#Course,#CPD,#Training


This work is licensed under a Creative Commons Attribution-ShareAlike 4.0 International License
---