Creative Education : How to Engage & motivate your class 23/5/2021
Just completed another excellent short course with Creative Education. Got a few ideas from this to take in to Coder Dojos or Code Clubs at least. Should also be very useful in classrooms when working with small groups.
Course presented by Austen Hardwick.
Some good vocabulary for my CV too.
This course is based upon 4 'P' principles which enable children (and teachers) to find fulfilment in their working day. Born out of personal experience, it builds a framework for classroom learning in which children and teachers are able to explore their potential in a mutually supportive and positive environment. Developed within primary schools (although with the potential for secondary application), these principles can change the atmosphere of learning for everyone.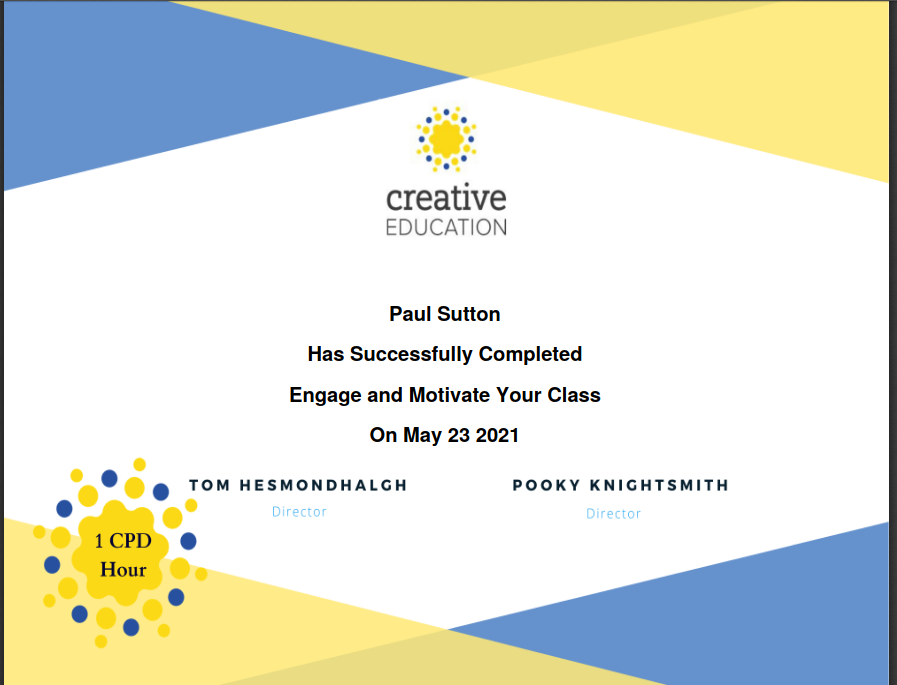 REFERENCES
TAGS
#CreativeEducation,#Support,#Children,#Help,#Motivate,#Class
---