Torbay Trojans vs Cornwall Monarchs reminder.
Our forth game and third home game of the 2022 American BritBall Season. We are, playing Cornwall Monarchs.
Date : 29th May 2022 Kickoff : 14:00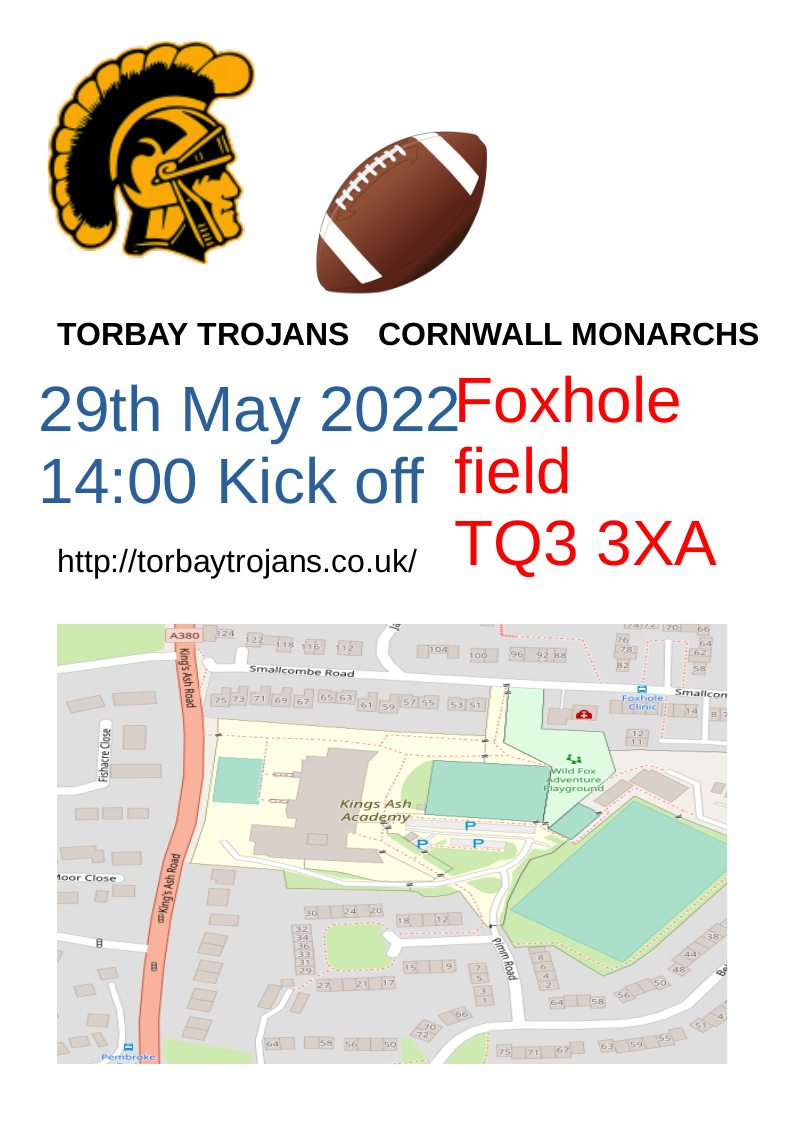 Pitch was marked out today (28th May) by a small team of volunteers, so lots of painting, measuring etc. A great BBQ thanks to Simon before the afternoon session where we finished off the inner hashes, yard numbers, and team boxes.
Links
Tags
#Trojans,#Football,#BAFA,#BristolApache,#TorbayTrojans
Fixtures
Fixtures 2022 10/4 – Bristol – Home 17/4 – Somerset – Away 15/5 – Bristol – Home 29/5 – Cornwall – Home 5/6 – Somerset – Home 17/7 – Bristol – Away 24/7 – Somerset – Home 7/8 – Cornwall – Away