Paignton Library STEM Group – March 2022
Reposted here, from the Paignton Library STEM Group blog.
The March STEM group meeting will take place on 12/3/2022. As with previous events, this will be a mix of Science, Technology, Engineering subjects along with discussions and a look at projects brought along to the event.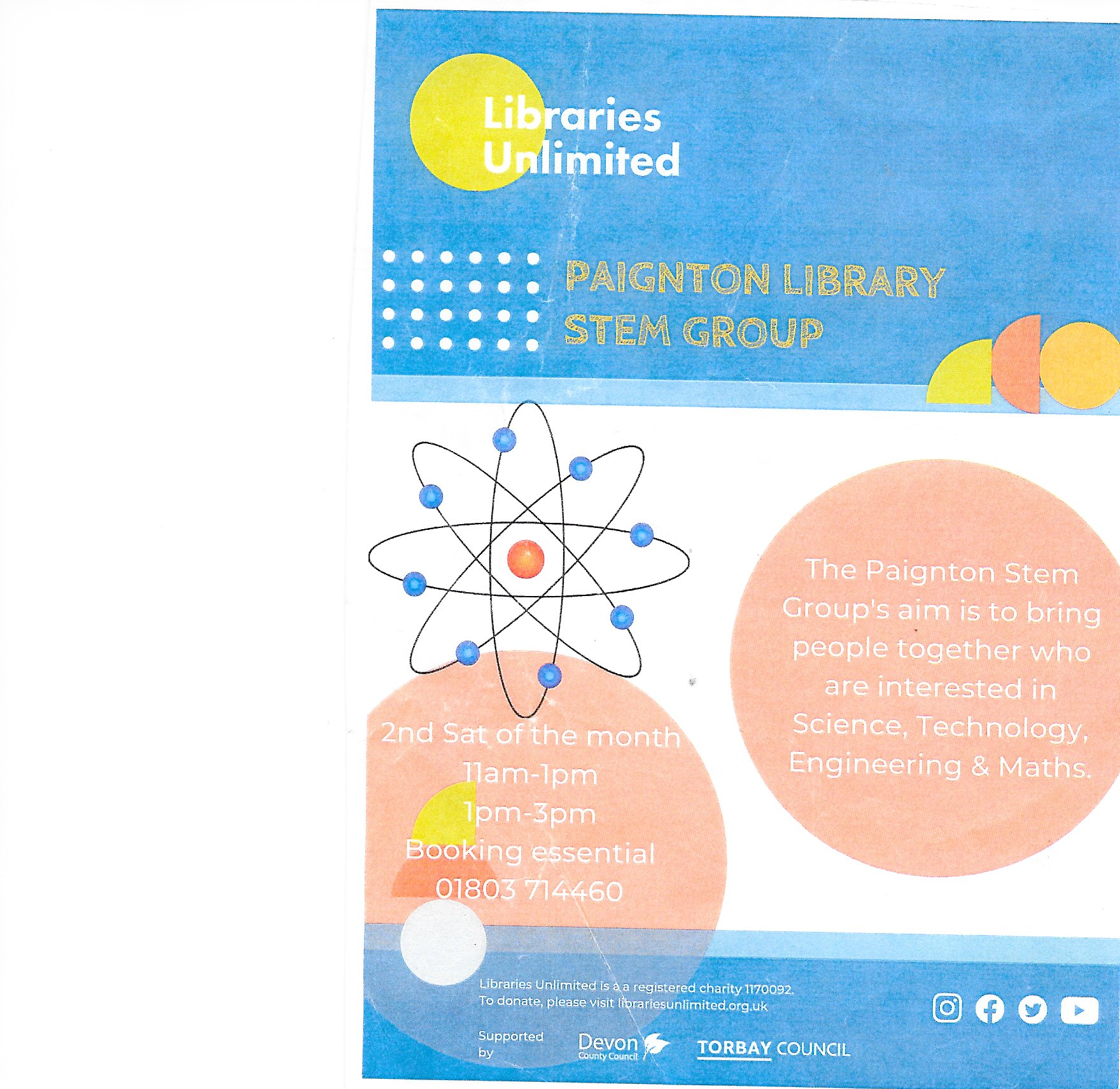 Schedule
Timings : IT Suite 11 –> 15:00
11am – 11:30: Talk – The moon from the Torbay Astronomical society This will be downstairs in the main library (separate library event)
12:00 –> 12:10: Demonstration / discussion of Ping Pong ball Launcher –> Corridor out side IT suite
Robot Demo / Discussion – Lucy
Harding Jenkins – Transistor Amplifers

Paul Bennett – Discussion about PiWars (not confirmed)

Totnes Progressive School (TBC)
Please check back here for updates.
Ongoing activities
Free Code Camp Scratch / Code club activities Python Lego WeDo
Links