Debian Academy
Updated and reposted 23/9/2020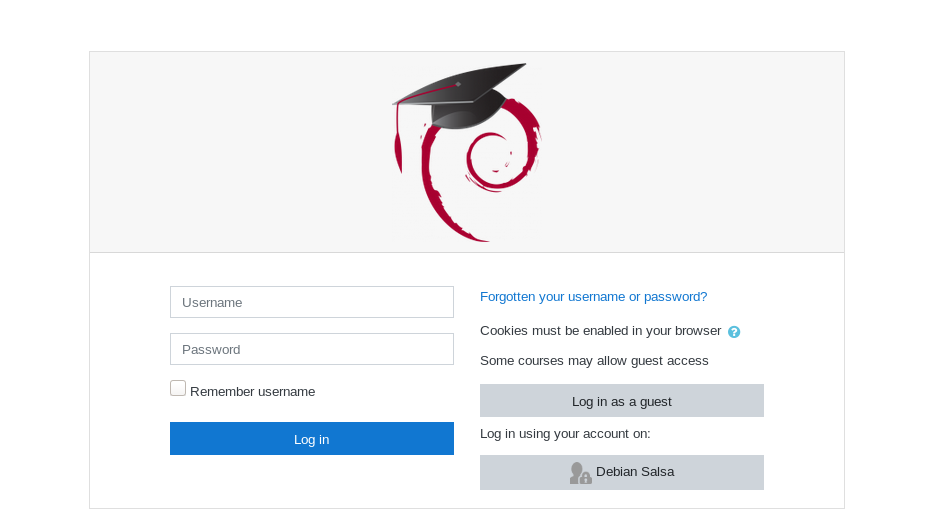 If you have ever thought about contributing to a free software project, either as a developer, tester, documentation author then you may have thought about how you can get started with this.
The Debian Academy Team ( https://wiki.debian.org/DebianAcademy ) aims to address this by creating a high quality, e-learning platform to focus on "Debian Development topics for those who want to learn how to help as contributor, maintainer or developer in a social or in a technical way directly to the Debian Project".
There are many advantages to helping out, one is you can gain excellent experience and skills as a developer, learn about project lifecycles, testing, bug fixing for example. This not only looks good on your CV but also can open other opportunities, for example Debian take part in both Google Summer of code [2] and Outreach [3] which offer paid internships. However just helping out should give people a sense of being valued as part of something that is much bigger
There is something for 'everyone' from programming to translation of either software or documentation so hopefully this project will make contributing more accessible to people.
If you would like to get involved or find out more please send an e-mail to debian-academy@lists.debian.org. You can also join us on Internet Relay Chat via the OFTC network on #debian-academy. [4]